Posted On: 02 11 2019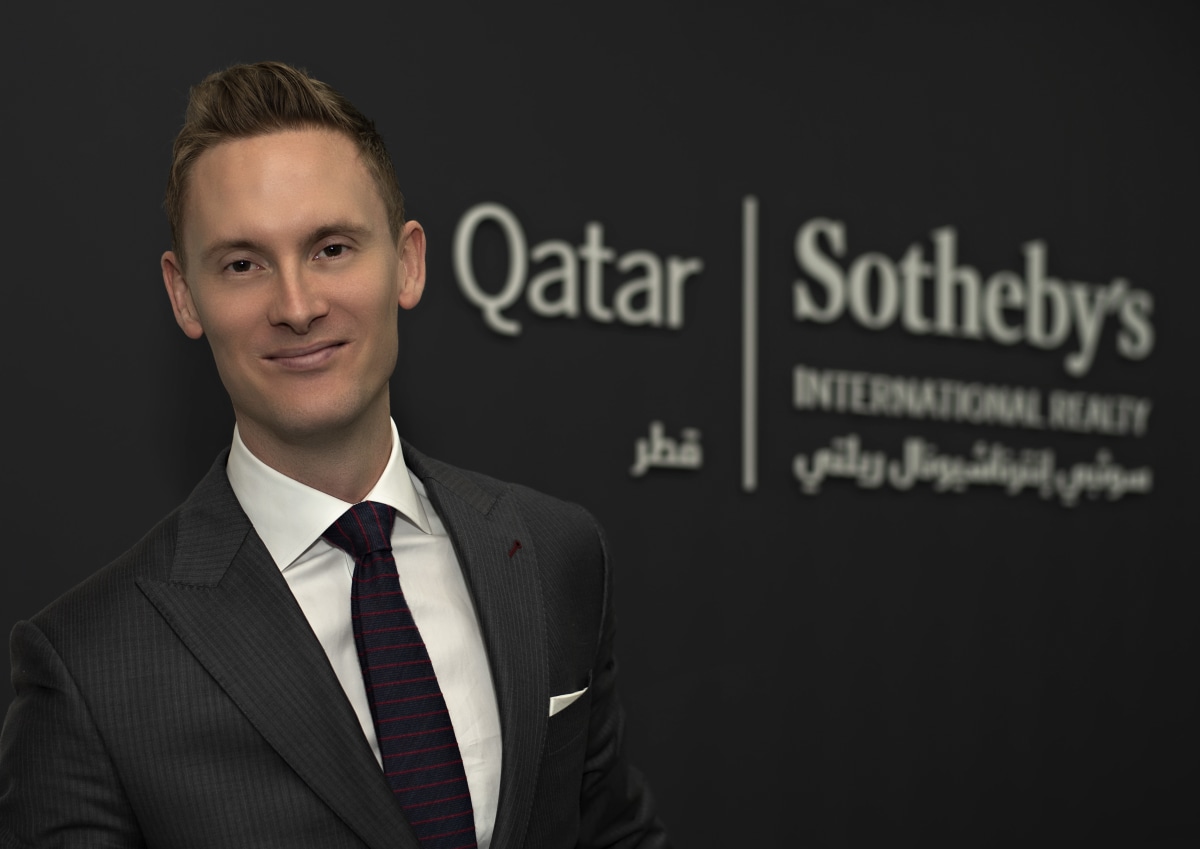 How long have you worked for Sotheby's?   
My journey with Sotheby's International Realty started in 2013 when I was based in Dubai. I was the second agent in the office, along with Seran current GM of QSIR, when the Gulf Sotheby's International Realty office was being formed! I stayed in the Dubai office until 2017, where I decided to take a break from Dubai and the brand, and then came back in April 2019 to be part of The Qatar Sotheby's International Realty set-up.
What is different about working at Sotheby's?  
The Sotheby's International Realty's brand speaks for itself, and it will certainly assist you with opening a few extra doors. There are many different benefits from being associated with the brand as an agent, a buyer, and, of course, a seller.
As a buyer with QSIR you will be offered only exclusive opportunities, which can't be purchased through anyone else, whether it be domestically or internationally. This gives you the peace of mind that you're purchasing only the very best properties. Because you only have to deal with one agent, this means you receive greater customer service, which makes your purchasing experience quicker, more enjoyable and seamless, as we assist you every step of the way. In addition to this, we offer our clients consultancy and assistance with their pre-existing portfolios, as we look to make them more efficient and more profitable.
As a seller, QSIR can offer your property greater exposure through our global marketing reach, marketing tools, International Referral Network and brand awareness, ensuring that we're able to put your property in front of a much wider audience. Our marketing platforms enable us to put your property in front of millions of people, through a number of different channels as soon as it's uploaded into our system. We can then offer live reports on who's visiting your property and where they are in the world and how many times it has been viewed, with weekly reports being sent out.
Having these tools and having seen them work first-hand gives me both confidence and peace of mind that I can provide a better service and offer better products than a competing agent, which means I offer the client greater value!
What got you into real estate? 
I have always loved real estate, and I think this started from a young age, due to the amount of travelling I got to do. My father was involved in renovating and re-developing some of the most spectacular properties in the south of England! He would often buy properties that seemed fairly uninteresting but once he had knocked them down and re-built them or finished the renovation, I almost didn't recognize them because it was essentially a different property in every way! This was where I learned that location really is the most important factor but what I also learned was that you could command a premium for a property, if it was designed, built and executed to the best possible standard, even over a property that was located right next door. There really is no substitute to quality!
Where is your dream home location in the world? 
That's a tough question, there's so many places to consider. One goal I do have is to buy a property in Point Piper or Double Bay in Sydney, overlooking the bay. For me, Sydney offers some of the most breathtaking properties and views I have ever seen. The idea of living on the beach with the chance to go surfing in the morning before work would be unreal!
What is the coolest thing you have ever seen in a home? 
The coolest thing for me (although I haven't seen it done yet, so I guess its technically cheating) would be to have an entire room, used to showcase one's watch collection, with just floor-to-ceiling watches. Of the things I have seen, again in Sydney, is where you have an extendable jetty from your home into the water so you can launch your boat! Now that's cool!
What makes Sotheby's the right choice for someone looking to buy or sell their home? 
Having already answered this question above, my message to anyone reading this is: ultimately, the most important aspect of either finding the right property to buy or sell, is employing the right agent. I encourage anyone either looking to buy in Qatar or anyone located in Qatar who is flirting with the idea of either buying or selling, to arrange a meeting with myself, either through me directly or through the office, and let me explain to you based on your requirements, how Qatar Sotheby's International realty might be able to help you!