Posted On: 31 10 2019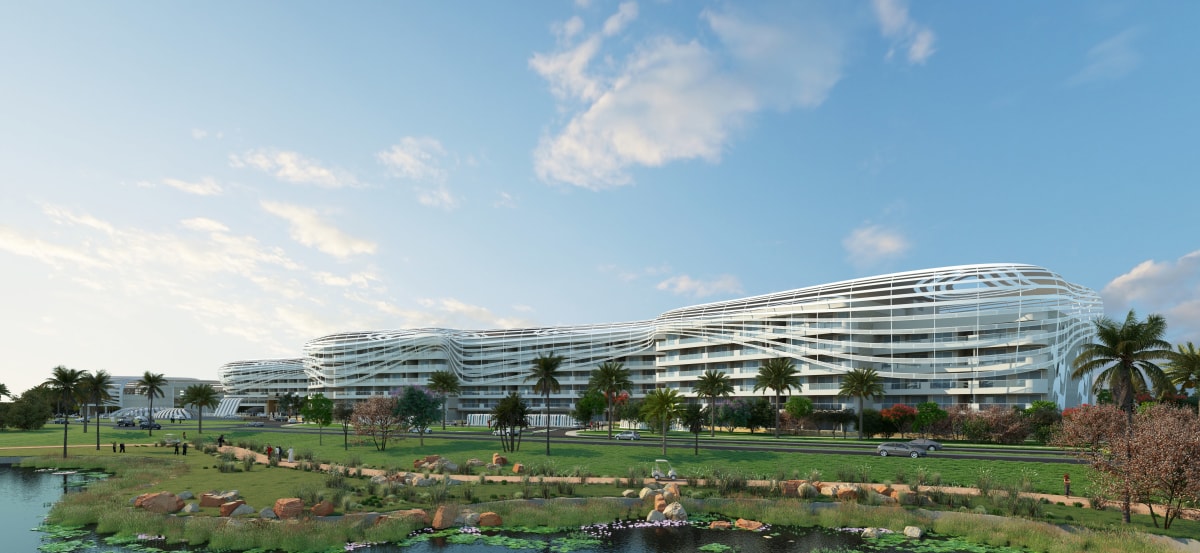 Much like haute couture fashion and Michelin-starred restaurants, cities have a habit of emerging from the pack to become the next hottest must-visit location. It starts with visionary concepts and unique features, noticed by the glitterati trend-setters and then suddenly everyone wants that stamp in their passport. Occasionally, if you are lucky, or happen to be experts in stylish luxury living, you can get a sense of where the next wish list destination will be and get ahead of the masses. Since the pursuit of the luxury lifestyle is at the core of what Qatar Sotheby's International Realty does, we happen to know that 2020 and beyond is all about Muscat, Oman.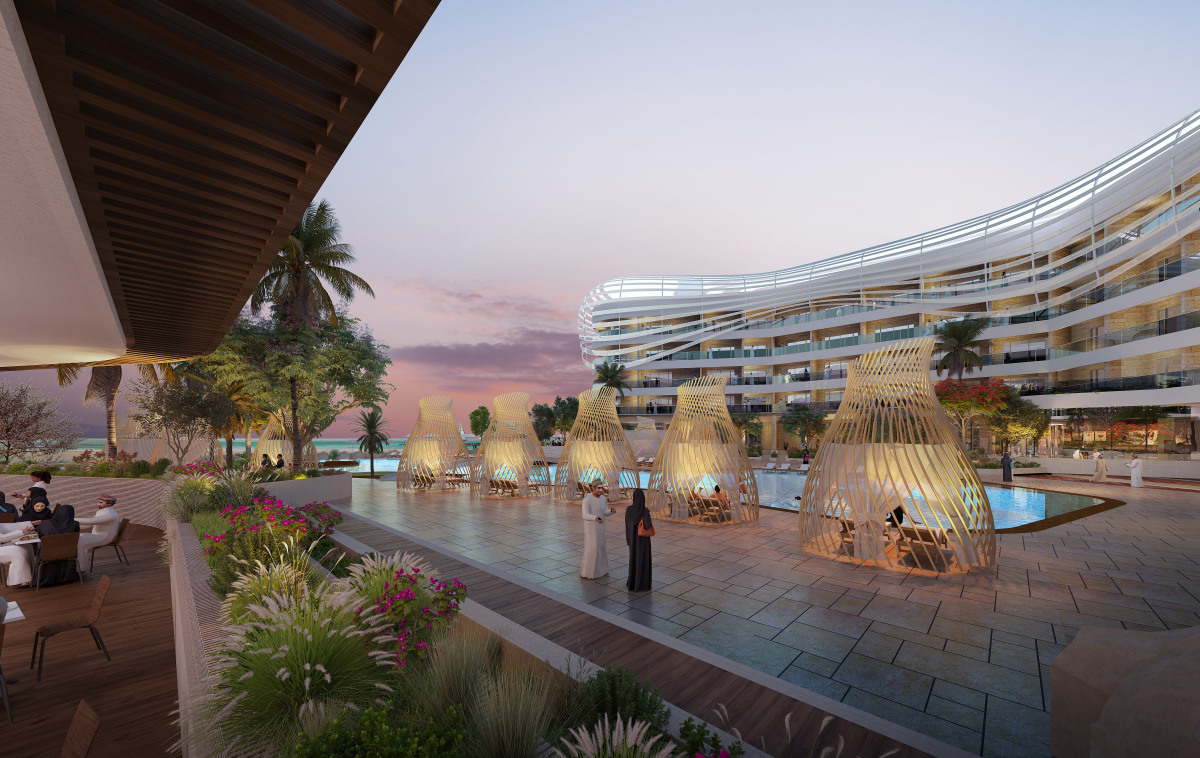 Stately Grace
The capital city of the Sultanate of Oman, this gentle and cultured metropolis has long been lauded by regional locals as a stunning destination to relax and recharge. Quietly adding to its repertoire throughout the years, it has long challenged its closest rivals for number of luxury hotels and amenities. Subtle enough to be almost unassuming, there is a refined nature to Muscat that belies of an underlying confidence in superior standards and expert knowledge. Visitors of distinction know that this is a city in which they can experience high-end culture, cosmopolitan entertainment and luxurious pampering all rolled into one. The stable trade-based economy has seen the city, and the country, rise at a more sedate and steady pace, allowing for more strategic growth and well-prepared avenues for tourism, business and residential living. This is a place in which every expectation will be exceed, every dream will be surpassed and every whim will be satisfied to the highest level.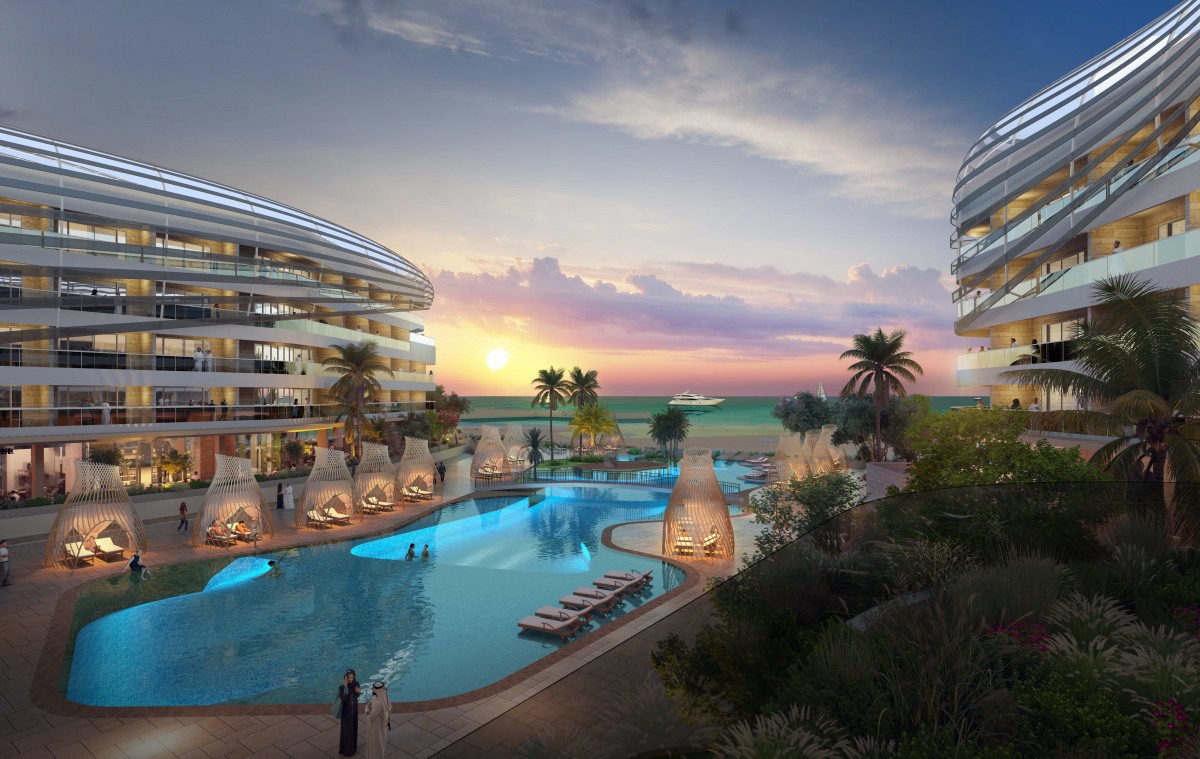 Reflecting A New Frontier in Luxury Living
One of the most exciting things about the rise of Muscat in the eyes of the world is the influx of international investment, local talent and innovative design concepts. Being positioned in such an accessible location and surrounded by a diverse landscape of ocean, deserts and lush oasis-like jungles, it is no wonder that the vanguard of residential and commercial properties would be those that cater to the luxury market. Chief among these exciting new developments is the launch of the The Residences at the St. Regis Al Mouj Muscat, due for completion in 2022. The combination of prestigious reputation, uncompromising quality and superior design are just some of the reasons why this extraordinary venue is the culmination of exceptional planning; a place where serenity meets sophistication. As one of the world's most revered hotel brands, dating back to 1904, the St. Regis Residences are the optimal example of Qatar Sotheby's Live Exquisite sentiment and are perfectly poised to offer the highest levels of service and luxury to owners and guests. Located on the banks of a 360-meter beachfront and surrounded by the lush greens of Oman's signature PGA golf course, The Residences at the St. Regis Al Mouj Muscat will also offer unrivalled amenities including nine restaurants, grand ballrooms, a deluxe wellness centre and spa, private butler service and 24hr room service. Whether you are looking for a luxury property in Muscat for yourself or a smart, lucrative luxury property investment opportunity, the freehold title deeds available at The Residences at the St. Regis Al Mouj Muscat are ahead of their time.
If you would like to talk to one of our expert property consultants about purchasing luxury property in Muscat or The Residences at the St. Regis Al Mouj Muscat in particular, get in touch via email info@qatarsothebysrealty.com or phone +974.4440.8334.