Posted On: 08 10 2019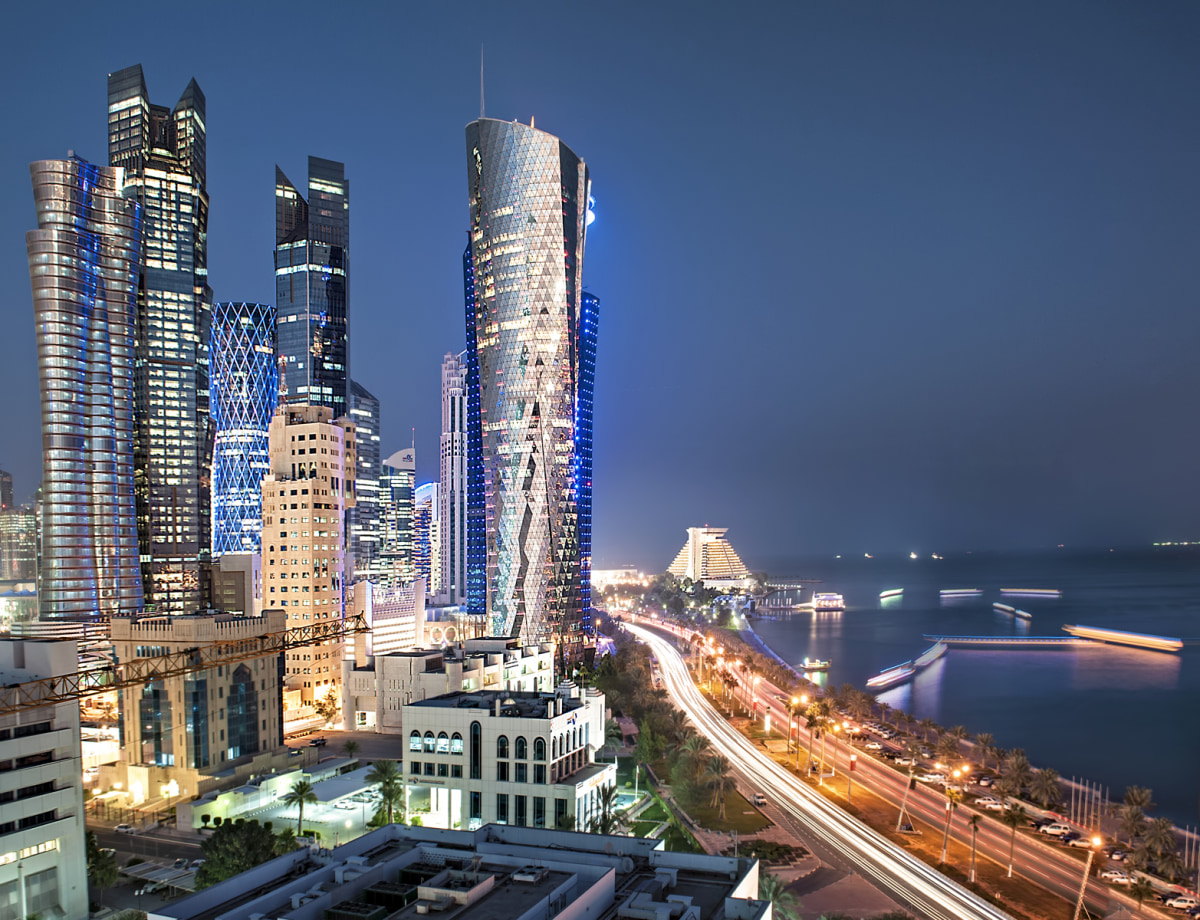 At Qatar Sotheby's International Realty our mission is, understandably, inextricably linked with extraordinary property, both in Qatar and around the world. However, the reason why Qatar Sotheby's International Realty, and the global Sotheby's brand, is the world's leading purveyor of luxury property is because we know it isn't just about a home, it's about a lifestyle. Superior living, whether that means owning an individual slice of paradise or commanding an extensive luxury property investment portfolio, is about so much more than just bricks and mortar. Savvy and refined individuals know the value in embodying a lifestyle that exceeds the expectations of others, of having an innate understanding of true decadence and by always ensuring you are the most well-informed, the first invited and the source of the most respected opinion. Our understanding of this preferred state is just one of the reasons why Qatar Sotheby's International Realty is so adept at finding the ideal property to suit your needs, and why we have the expertise to help educate and support the building of a truly indulgent life around that property.
With the committed growth in Qatar's building sector in recent years, as well as its ability to embrace innovative design and imaginative architectural concepts, it is now a country that offers some of the most unique and luxurious properties in the world. But this evolution didn't happen in a vacuum. The emergence of Qatar as a significant global player and an enviable location from which to conduct international business and lucrative investments has been a story of triumph over adversity, visionary governmental leadership and the smart capitalisation of relevant opportunities. Given this status as a country of riches within the property and business fields, it would only make sense for potential buyers to be attracted to this region and for Qatar to expand its offering by cultivating a lifestyle to match their discerning tastes. That is why we've decided to share with you our expert guide on the very best things to do in Qatar.
Cultural Conclaves
Despite the architectural Doha skyline resembling the type of city we picture in futuristic movies, Qatar is a country that has never stopped paying homage to its heritage and roots. It houses some of the region's most well-respected and revered museums and galleries, all managed by the Qatar Museums Authority, an organisation that is run by Sheikh Hassan bin Mohammed Al Thani, himself a prominent collector and art patron. Visitors and residents can while away the hours at the Museum of Islamic Art, which opened in 2008, the Arab Museum of Modern Art and the National Museum of Qatar, recently opened in 2019.
Astounding Activities
For those times you might like to leave the beauty of your luxury villa or chic penthouse apartment, there are a range of exotic adventures and captivating experiences available across Qatar. You could take a luxury desert safari, complete with dune bashing, quad-bike riding, traditional performances and rich, delicious flavours. Why not take a magical tour of the 'mesmerizing wonderland of salt-encrusted tree branches and pencil roots' that is the Al Thakira Mangroves Forest? Or consider exploring the boundaries of your credit card with a shopping trip to the mirage of luxury brands contained in Villaggio Mall.
Fabulous Fitness
Whilst many of the luxury properties in Qatar, from villas to apartments, come with state-of-the-art gym and fitness centres, sometimes it behoves us to partake or watch new realms of sporting activities. If you prefer to get out and about with your exercising routine, you really can't rival a walk or run along the Doha Corniche or The Pearl coastline with the particularly vibrant Qanat Quartier inspired by the colours and pedestrian-friendly squares of the Mediterranean. If you are more of a fan than a participant, the upcoming FIFA 2020 tournament has generated a huge amount of growth in the sporting venues housed within Qatar. You can already watch the ATP World Tour, Qatar Grand Prix and Qatar Masters Golf Tournament, as well as plenty of horse racing, camel racing and spectacular falconry displays.
Qatar also houses some of the finest restaurants in the world, so you can always unwind after your day of excitement at Market by Jean-Georges at the W hotel or indulge in the award-winning brunch at the Vine at The St. Regis. Whatever your heart desires, Qatar is the country that can provide it, from the refined to the impossible; no dream is too big or too grand. That is why the whole world is watching this mighty country rise to the top and rushing to make sure they can be a part of this astronomically successful journey into the sky.
If you would like to find out more about buying, renting or selling property in Qatar, you can get in touch with one of our expert property consultants via info@qatarsothebysrealty.com or +974.8334.4440.